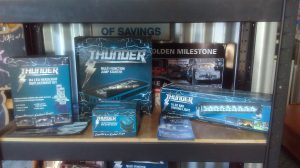 Looking to get out and about this weekend? Come down and see us about our range of Thunder gear!
 From Driving Lights and Headlight Bulbs to Jump Starters and Battery Chargers, if you're looking to make a weekend escape, Thunder is for you.
Get your Thunder Air Compressor and Tank on the cheap this month only with our Christmas in July sale! With an awesome 150L/min air flow and 6.0L capacity, this Compressor/Air Tank combo is a reliable addition to any enthusiast's collection. RRP $416, Get it for $360!

Enquire today!
Todd Hardy Licence No. MVRL48017 & MVRL48018
Refrigerant Trading Authorisation No. AU05697